Liset Alea - Lemonia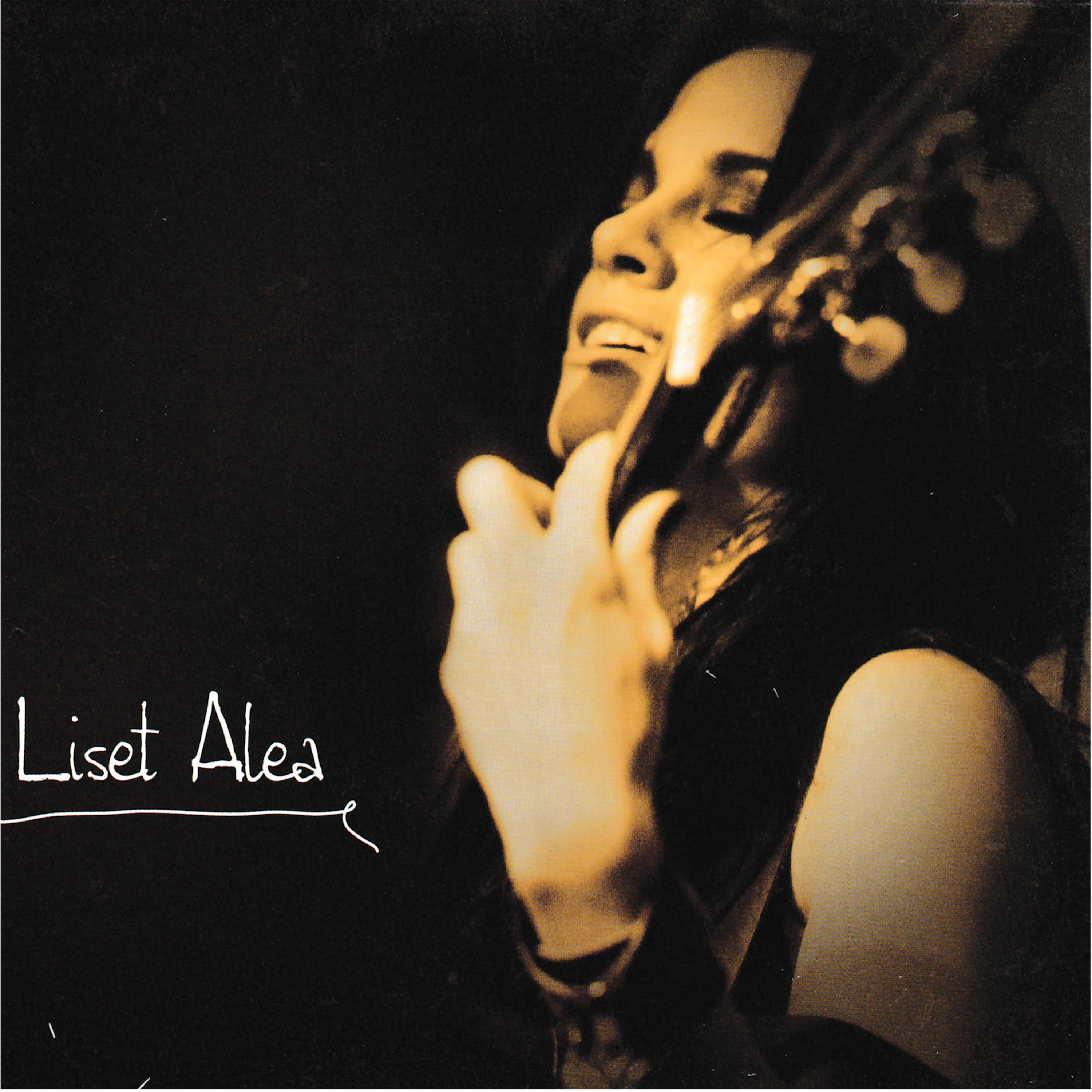 Lemonia
Best known for her 8+ years touring with Nouvelle Vague, Cuban-born singer Liset Alea is currently wrapping up an electronic album with Rodriguez Jr. The duo have been evolving the project 'RJLA' since 2017 while she simultaneously advances her craft as songwriter and prepares her next solo album. This latest offering of 'Lemonia", is in fact a previously unreleased acoustic collection of covers from almost 15 years ago, recorded during a constantly rainy three day session in the legendary Fendalsound Studios in Holland, and includes some of Liset Alea's lighthouse songs from 10CC to The Cure to Charlie Chaplin. Liset lives in Paris, records from home and dreams of Flamingos in the setting sun.

Listen & Download:
Liset Alea with Rodriguez Jr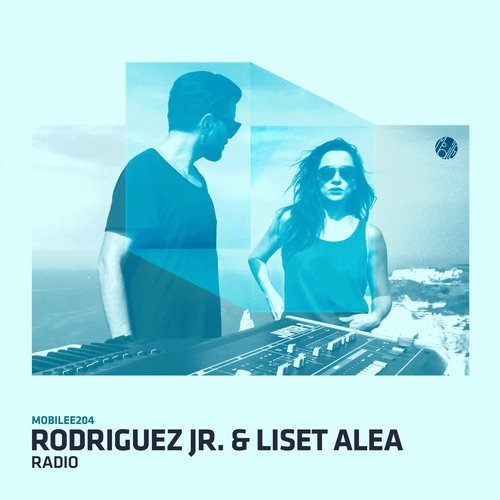 RODRIGUEZ JR. & LISET ALEA PRESENT RJLA – 'RADIO'
Coming together out of their own individual musical worlds, Rodriguez Jr. and Liset Alea met 15 years ago creating music for Laurent Garnier's legendary imprint, F Communications. Since then, each have gone on to have blinding careers of their own, developing individual personas and sounds, becoming leaders in their fields.
A stunning partner, singer-songwriter, Liset Alea has been releasing albums since her teens. Perfectly poised for stardom since, her solo career saw her co-founding drum and bass, trip-hop band, Etro Anime in New York; co-writing and providing vocals on all songs. From here the only way was up for Alea, leaving the band to pursue her own truly solo ventures, her debut LP, No Sleep, released on EMI, was popular across multiple European territories. As an already well-seasoned artist, she later fronted the French new-wave group, Nouvelle Vague for seven years, touring the world, providing exciting and enchanting performances. With such a notable career to date that spans numerous musical styles from Drum and Bass to Downtempo New Wave, it is clear to see how Alea and Rodriguez Jr. are so perfectly matched.
Known to many, as one of the best live electronic music acts the industry has to offer, Rodriguez Jr. is a multi-faceted musician as opposed to a DJ or producer. Well respected for his unique brand of melodic techno, Jr. takes his influences from genre's far and wide feeding into his eclecticism. From classical artists such as Stockhausen to electronic groups such as Kraftwerk and LFO, his performances offer a new take on how electronic music can function in a club environment. Upon signing with Mobilee Records, Rodriguez has remained one of the imprints most treasured artists, proving time after time that live electronic music and performance, is as spell binding as any digitized track or record being spun.
No strangers to collaboration, Jr. and Alea recently worked together on Rodriguez's album 'Baobab'; it was here that their creative flame was ignited. Inspired by one another's musical tastes, the synergy between these two talents was clear from the start, making the prospect of future work together a certainty. Now picking back up on unfinished business, Jr. and Alea announce their new project RJLA, kicking things off with summer track 'Radio', releasing on Rodriguez's native home, Mobilee Records.
Drawing on previous collaborations together, new and original single 'Radio' is a reflection of both artists musical appetites. Alongside 'Radio' Jr. and Alea include 'Radian', initially released by Rodriguez on his 'Baobab' album, Alea and him re-recorded the track during their cliff-top live performance for Cercle; Alea's vocals elevating Rodriguez's highly complex and technical melodies to new places. An extremely exciting and interesting project for Mobilee, the partnership between Rodriguez Jr. and Liset Alea presents electronic music for ears on and off the dancefloor.

Spotify single/album:
Spotify Radio:
Beatport:
Apple Music:
Deezer:
News
Après des dizaines de concerts dans le monde entier avec Nouvelle Vague et la sortie de son album « Heart-Headed » (Kwaidan/!K7), Liset Alea s'associe le musicien/DJ Rodriguez Junior(www.juniorrodriguez.com)  pour un projet dont qu'ils ont dévoilé le 31 Août 2017 lors d'une magnifique performance live sur les falaises d'Etretat, performance organisée et filmée par Cercle et vue à ce jours par plus de 900 000 personnes (ici sur YouTube : www.youtube.com/watch?v=TNr7OszGnVw). Actuellement au travail sur un album, Liset Alea et Rodriguez Junior annonceront prochainement des concerts dans des lieux inattendus…
After dozens of concerts all around the world as the lead vocalist of Nouvelle Vague and the release of her album « Heart-Headed » (Kwaidan/ !K7), Liset Alea joins forces with musician/DJ Rodriguez Junior (www.juniorrodriguez.com) for a project they unveiled August 31rst 2017 during an outstanding live performance on the cliffs of Etretat, performave organize and filmed by Cercle and seen by more than 900 000 people (here on YouTube: www.youtube.com/watch?v=TNr7OszGnVw). Currently working on an album, Liset Alea and Rodriguez Junior will soon announce concerts in… unexpected venues or locations.
Pour nous faire patienter, Liset Alea a récemment mis en ligne cinq de ses chansons préférées en version acoustiques enregistrées en Hollande avec deux complices Israéliens. « Love Song" (The Cure) et « I'm Not In Love(Ten CC) font partie des heureux élus…
To make us wait, Liset Alea recently released five of her most favourite songs in acoustic versions recorded in The Netherlands with two Israelian accomplices. 'Love Song" (The Cure) and "I'm Not In Love" (Ten CC) are part of the happy few…
Bio - Français
Liset Alea a le nom du sort. Celui qui en est jeté, qui poursuit quelqu'un comme un destin, qui lui réserve aussi des surprises. Le sort, elle l'a connu à 16 ans, dans les bureaux de WEA Mexique, elle l'a entendu lui parler par la bouche de directeurs artistiques à gros cigares, lui promettre un contrat, lui donner des moyens — la gamine était belle et prometteuse — et lui siffler, entre deux bouffées, le droit de chanter les chansons qu'elle avait écrites. Presque vingt ans après, elle publie un premier disque qu'elle a conçu, écrit et composé, elle, la chanteuse, la choriste idéale, multinstrumentiste, bassiste et guitariste, si douée pour servir les projets les autres (Alexkid, Yasmine Hamdan, Elodie Frégé, Nouvelle Vague, et toutes les chansons qu'elle a écrite pour d'autres, à la Carole King, dans son coin), qui cache depuis longtemps une compositrice et interprète écorchée et sensuelle, mue par tout ce que la musique a d'ivresses à offrir.
Le contrecoup du sort c'est enfin la chance. Au jeu du « Hunter and Tiger », dans la jungle de l'incertitude, Liset a fini par tirer la carte du tigre : celle qui récompense les efforts et la force innée dans le tarot persan. Heart-Headed est le disque d'une femme qui se voit guidée par le cœur mais garde en elle cette part de « Heart-Headed woman » que chantait Wanda Jackson aux premiers temps du rock'n'roll. Entre l'americana de Tarnation et les ballades pop du premier album de Shivaree, entre Danube bleu et guimbarde du désert, les neuf chansons du disque sont comme neuf scènes de cette ambivalence brûlante, de cette guerre — le plus souvent menée contre soi — où la tendresse interfère (« As we prepare for battle while kindness interferes »).
Car Liset a vécu mille vies et elle a tout perdu mille fois. Elle est née à la Havane, d'un père impulsif, cuisinier pour Castro — qui volait à l'occasion au Líder Máximo quelques tranches de viande pour la maison — et d'une mère poétesse à ses heures, pour qui le maquillage aussi était un art. Toute jeune, elle a appris à fuir, à laisser en plan sa maison, ses amis, ses affaires, à vivre dans un pays où il fallait parler une autre langue, vivre plus pauvres, tout recommencer. L'exil la mène à Desamparados, au fin fond du Costa Rica, puis en Floride, à Miami. Elle se souvient de leur petite maison où toute la famille dormait dans la même chambre, ensemble, en sécurité enfin et exposés à un tout nouveau monde. Sur le mélancolique « Going Home », on entend sa voix d'enfant conservée sur une cassette. Elle grandit là comme une parfaite petite américaine, elle a un vélo rose, des rollers. Elle se souvient de l'ouragan Andrew qui en 1994 emporte tout ; elle a quinze ans, elle chante tout le temps, elle écoute les Doors et les Cocteau Twins. Elle prend des cours de chant chez une vieille dame très digne, America Crespo, surnommée la Callas de Cuba dans les années cinquante, exilée elle aussi. Et puis elle entre dans la section « théâtre musical », à la New World School of the Arts de Miami, une école pour graines de stars où elle fréquente même les rejetons des Bee-Gees. Elle y apprend la musique comme un métier, elle écrit, on la remarque. On veut la faire chanter comme Shakira, on l'enregistre à New York, on la harcèle, on l'arnaque, elle rompt son contrat, et avec les cinq cents dollars qu'elle a eu pour tout solde, elle s'achète une guitare folk Seagull dont elle apprend vite à jouer. Egérie électro avec le projet Etro Anime pendant cinq ans, elle sillonne aussi l'Europe, signe un gros contrat chez V2, tourne avec Alexkid avant de revenir au pays, puis à Miami. Elle s'y refait une vie : chanteuse de boîtes interlopes où d'autres offraient leur corps, musicienne à showcases pour lieux chics fréquentés par de riches expatriés. Elle peut beaucoup mieux, elle a un autre destin. En 2010, la rencontre avec Marc Collin change la donne et la ramène en Europe, en France précisément, nouveau pays d'adoption, — elle adapte en anglais « Les Mots bleus » de Christophe — où elle finira pas faire ce disque enfin d'elle et pour elle.
De « Jérusalem » où elle chante sur un ton de défi la gravité d'un cœur brisé à « Serenade for Dogs and Mermaids », où le désir des sirènes embrase le fleuve, elle écrit et compose avec ses sentiments mais aussi un réel savoir faire. A sa voix, qui rappelle Paula Frazer, voire la Marianne Faithfull de « Bored by dreams » ou une Lana del Rey cubaine, les arrangements de cordes et de flûte de Jérémie Poirier-Quinot ou les synthés de Marc Collin, polis dans le mix ample de Bénédicte Schimdt, apportent un écrin voluptueux. Les batteries, jouées par Raphael Chassin, Seb Brun ou Alban Claudin (également aux claviers), mais aussi et surtout les guitares jouées par Jan Pham Huu Tri, Stefane Goldman et par Liset elle-même, jettent sur l'ensemble un peu de poussière de vécu et d'exil.
Avec Heart-Headed, Liset confie au sort son œuvre pour l'heure la plus personnelle. Un peu trop douée, un peu trop belle, amoureuse comme une enfant qui se raconte des histoires — « Asphalt Flowers » —, il faut la voir chanter ses chansons en live, oublier le poids de tous ces charmes dans l'émotion et l'abandon du moment. « Lo que es tuyo, nadie te lo quita » (ce que la vie te réserve, personne ne le prendra à ta place) dit un proverbe espagnol qu'elle aime citer : le sort en est jeté, son avenir lui appartient.
Bio - English
Liset Alea has lived a thousand lives. Born in Havana to an impulsive country man who was working in Fidel Castro's kitchen and from whom he often stole the occasional piece of meat for the family and a literature major mother who had published some of her erotic poetry. At an early age, she already mastered the art of escape, the immigrant's task of learning how to leave behind one's home, family, friends, language, comforts and survive in an unfamiliar place.
At 15 she began to study the voice with America Crespo, a Cuban opera legend and Musical Theater at Miami's New World School of the Arts. At 19 she moves to New York, a waitress by night, she enters the New School Jazz Conservatory for Vocal Jazz and buys her first guitar. She becomes the front woman of the electronic band Etro Anime, co-writes their 1st album which is released through V2. After witnessing the fall of the World Trade Center, she leaves the United States to Amsterdam with the band. They embark upon a tour supporting Kosheen and later Llorca where she meets Alexkid with whom she writes and records  'Come with Me' on his "Mint" album. "Come with Me" becomes an instant electro club and radio hit and she joins Alexkid's band for a 46 dates European tour.
Seduced by the European way of life, she settles in London for a while, travels to Milan, Athens, Madrid, Berlin for songwriting sessions, many of these collaborations entered the charts in their respective country.
While not on the road she starts working on what will become "Heart-Headed", her new album co-produced alongside by Marc Collin. Months in the making, "Heart-Headed" displays a balance of craft and emotion and exhibits the refined craftsmanship of her writing.
Her voice, reminiscent at times of Jennifer Charles (Elysian Fields), Marianne Faithful or even a Cuban Lana del Rey, is set against string and flute arrangements, vintage synthesizers and urgent guitars.
The first single "Hunter & Tiger", heralds "Heart-Headed" as an album that comes straight from the heart but remains grounded in the early rock'n'roll era echoing Wanda Jackson's Hard Headed woman.
'Alea Jacta Est', The die is cast; the future is hers on "Heart-Headed".